Thinking About Booking a Fishing Charter?
Posted by TackleDirect on Apr 5th 2022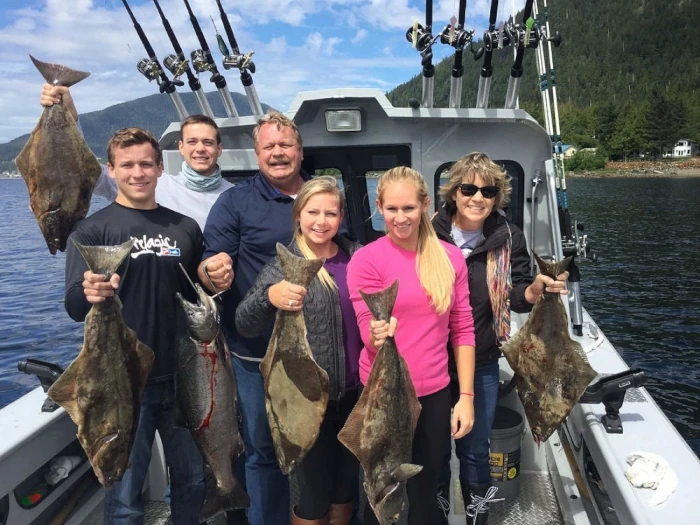 At TackleDirect, we service all types of anglers. Many of our customers have been fishing for years, know what they want, gear up for their trip, and head out for another fishing adventure. But what we have seen lately, especially since the pandemic, is an influx of new anglers who are eager to learn, but unsure of the tackle needed, and hesitant to venture out on their own. In these situations, a Fishing Charter might be a good first step in learning some techniques and gear needed to go fishing on your own. If you have never booked a fishing charter, here is some info that you might find helpful:
Choosing A Fishing Charter
Before you begin checking out boats and getting in touch with captains, it is crucial to know what kind of charter you wish to find. Each fishing charter service is unique and many of them have their own specialty when it comes to the type of fishing.
You need to decide whether you would like to have the entire boat to yourself or you would rather share it with other anglers. Shared charters are for those who are familiar with a rod. It's a great way to make new friends plus it's cheaper too. However, beginners may feel a bit lost since the crew need to move around the boat helping others.
On the other hand, private charters offer you a tailored fishing experience. You can fish at your own pace and target the fish that you want. If you're new to fishing, the captain can teach you the basics plus, you'll have a personal guide who will tell you all that you need to know about the area. They cost more than shared charters but you will definitely get what you pay for.
You also have to consider the captain. Get to know the captain before you book a fishing trip. Ask how long he's been in business and how long they've been fishing in the area. You should find out if he or she is a local. You should also check their fishing reports and reviews from past clients.
Ask the captain some questions before you book a fishing trip. Here are some things that are worth asking:
What type of fish are biting?
What should we bring?
What happens to the fish we catch?
Do you have any discounts to offer?
Can we begin a little later?
Do you have insurance?
Once you have these questions answered, it really just comes down to weighing the Pros vs. Cons on booking a fishing charter:
Pros:
Less Work, More Fun
Many anglers appreciate when they charter a fishing boat and can concentrate on having fun and catching fish rather than preparing the boat and equipment, worrying about navigation, and cleaning the boat afterward the trip. When you book a fishing trip with a licensed captain, all you have to worry about is relaxing, catching fish, and enjoying your day on the boat. When you book a fishing charter, all you have to do is show up, and a quality, clean fishing boat, fully fueled and rigged up, will welcome you aboard. Your professional fishing guide and crew guarantee everything to be ready to go and fully functional.
Getting The Full Fishing Experience
Some fishermen may consider not having to bait their lines a benefit, while others would argue that's part of the fishing experience. The good news about your fishing charter is your professional captain is more than willing to accommodate your preferences. If you are an avid fisherman who wants to do everything yourself, your captain will assist when you need it and take you to the spots. If you are someone who wants to learn how to set up your rod and reel, your guide will show you how. And if you are an angler who simply wants to relax and catch fish, your guide will set up your line and hand it to you, ready to catch fish. For this subject, it's important for customers to establish good communications with their fishing guide to make sure they get the fishing trip they expect.
Cons:
Spontaneity
Despite the simplicity and multiple benefits, chartering a fishing boat isn't for everyone. The biggest limitation to charter fishing is that you can't just hop on the boat whenever you feel like it and go out for the afternoon. A fishing charter is usually something fishermen book well in advance to experience a specific destination. There is a chance to book a trip within a few days' notice, but the odds of getting a same-day trip are rare.
We hope this helps you in your fishing journey, and regardless of your experience level, remember that you can find all the tackle and information needed for your next adventure at www.TackleDirect.com.